Access to this resource requires purchase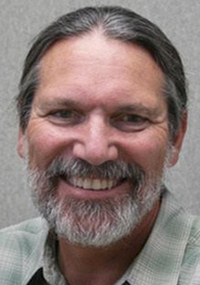 Development of Culturally Grounded Measures: Case Studies from an Indigenous Youth Suicide Prevention Effort (88 minutes) LEARNING OBJECTIVES: 1. Explain the need for culturally grounded, strengths-based measures. 2. Describe the utility of a sequential-iterative approach to collaborative measurement development. 3. Differentiate goals of maximizing sensitivity to change versus construct mapping for measures of intervention impact. 4. Identify the importance of cultural understandings of phenomena of interest in measurement adaptation and development. ABSTRACT: Suicide is the leading cause of death among Alaska Native youth, making prevention a primary health research priority. Alaska Native communities have responded with grass-roots initiatives using local Indigenous frameworks to build resilience and promote well-being through cultural strengths. These efforts are rarely evaluated, and there is critical need to adapt measures to allow study of these strengths-based, culturally grounded suicide prevention efforts. This intermediate-level presentation will describe our efforts to adapt the Family Environment Scale and the Reasons for Living Scale as case studies in use of a collaborative, sequential-iterative measurement development process. This process required us to rewrite every item for local comprehension and relevance, to author new item content on the Family Environment Scale, and to engage in significant construct elaboration of the Reasons for Living Scale in response to community priorities and cultural distinctiveness. The result was the development of two essentially new scales, the Family Relationship Dimension (FRD) scale and the Reasons for Life (RFL) scale, both of which assess protective factors from suicide for rural Yup'ik Alaska Native youth. Emergent scientific considerations and ethical concerns and resulting psychometric operating characteristics, internal structure, and external validity of both measures will be explored. (LENGTH: 88 minutes) BIOGRAPHY: James Allen, PhD, is Professor in the Department of Family Medicine and Biobehavioral Health and the Memory Keepers Medical Discovery Team for Rural and American Indian Health Equity at the University of Minnesota Medical School, Duluth campus. For over 25 years, he has collaborated in studies exploring the effectiveness of culturally grounded prevention strategies for suicide and substance use. This research focuses on community-level resilience, culture and health, and collaborative research models, sometimes called community-based participatory research. For over two decades, Allen has worked with a university team as part of Alaska Native community partnerships to discover Alaska Native pathways to well-being. The team is now testing a strengths-based cultural intervention through studies funded by National Institute on Alcohol Abuse and Alcoholism (NIAAA), National Institute on Minority Health and Health Disparities (NIMHD), and National Institute of Mental Health (NIMH). Allen also collaborates with the NIMH/NIMHD Alaska Native Collaborative Hub for Research on Resilience (ANCHRR) to discover grassroots Alaska Native youth suicide prevention efforts and to conduct the Alaska Native Community Resilience Study (ANCRS). He also works with a series of projects of the Northwest Indian College (NWIC) Native American Research Center for Health (NARCH) exploring cultural and spiritual factors in recovery from opioid addiction in Pacific Northwest and Northern Minnesota tribal communities. Completed work includes contributions to a collaborative NSF project describing resilience strategies of circumpolar Indigenous youth and a National Institute of Neurological Disorders and Stroke (NINDS)-funded study on epidemiology of stroke and vascular risk among Alaska Native people. While a Fulbright scholar at the University of Oslo, Allen developed ongoing research interests in the experience of international refugees. USER RATINGS: 4.6 out of 5 STARS (5) American Psychological Association (APA) Buros Center for Testing is approved by the American Psychological Association (APA) to sponsor continuing education for psychologists. Buros Center for Testing maintains responsibility for this program and its content. National Association of School Psychologists (NASP) Buros Center for Testing is approved by the National Association of School Psychologists (NASP) to sponsor continuing education for psychologists. Buros Center for Testing maintains responsibility for this program and its content. (Provider #1113) New York State Education Department (NYSED) Buros Center for Testing, University of Nebraska-Lincoln is recognized by the New York State Education Department's State Board for Psychology as an approved provider of continuing education for licensed psychologists #PSY-0187. There is no known commercial support for this program. For a brief preview of this video, please click on the "More Information" link below.
More Information
Purchase Information
TWO PURCHASE OPTIONS: For single-user access and continuing education credit, click below. For multi-user access for a course, go to https://marketplace.unl.edu/buros/course-video-purchase.html ($100 for first video purchase, $80 for subsequent video purchases).

Valid for 14 days
Valid for 4 access attempts