Access to this resource requires purchase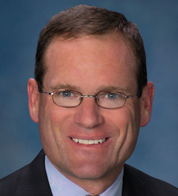 Evaluating Clinical Screening Measures (65 min.) LEARNING OBJECTIVES: 1. Define clinical screening measures and differentiate these from diagnostic measures. 2. Explain the Standards for Educational and Psychological Testing and how they apply to the use of screening measures for clinical purposes. 3. Identify how to select screening measures appropriate for their intended purposes. APA CE/NASP CPD Credit Available: 1.25 CE/CPD ABSTRACT: This is an intermediate-level presentation. Screening measures have historically been used for the early identification of those persons who are potentially at high risk for a specific disorder or condition. A multitude of clinical screening instruments are available commercially and in the public domain and provide screens for conditions such as anxiety and depression, dyslexia, posttraumatic stress, suicide, and so forth. Many screening measures have proven to be valuable tools for the clinician due to their ease of use, practical utility, and purported value in clinical practice. However, despite claims to the contrary, many clinical screening measures fail to meet acceptable standards. This webinar will provide an overview of clinical screening measures and will differentiate them from standard diagnostic measures. It will also provide information on how to critically evaluate clinical screening measures by applying the parameters identified in Standards for Educational and Psychological Testing (2014). Critical reviews of recently reviewed clinical screening measures will provide practical examples on how clinicians, researchers, and test developers may approach the development and subsequent use of clinical screening measures. USER RATINGS: 4.6 out of 5 STARS (5) BIOGRAPHY: Michael G. Kavan is a professor of Family Medicine and a professor of psychiatry at Creighton University School of Medicine in Omaha, Nebraska. He also serves as the associate dean for student affairs for the medical school. Dr. Kavan received his bachelor's degree majoring in psychology from Creighton University and his master of arts and Ph.D. in counseling psychology from the University of Nebraska–Lincoln following an APA-approved internship at the Minneapolis Veterans Affairs Medical Center. Dr. Kavan has served on various national committees, including being a member of the National Board of Medical Examiners Advisory Committee for Medical School Programs, Chair of the Association of American Medical Colleges (AAMC) Careers in Medicine Advisory Committee, and National Chair of the AAMC Group on Student Affairs. He is a member of the American Psychological Association, the Society of Behavioral Medicine, and the National Register of Health Service Psychologists. Dr. Kavan is a licensed psychologist and has been active in administrative, research, teaching, and clinical practice roles for 29 years. He served as a contributing editor for the Eleventh Mental Measurements Yearbook in 1992 and has reviewed for the Mental Measurements Yearbook since 1990, contributing 16 reviews. He was recognized as a Distinguished Reviewer in 2005. His scholarly interests include medical student wellness, the assessment and management of anxiety and depression, and student affairs and mental health issues. Buros Center for Testing is approved by the American Psychological Association (APA) and the National Association of School Psychologists (NASP) to sponsor continuing education for psychologists. Buros Center for Testing maintains responsibility for this program and its content. There is no known commercial support for this program. INSTRUCTIONAL SUPPLEMENTS PROVIDED WHEN PURCHASED FOR A COURSE: PowerPoint slides References/additional readings Comprehension quiz with answer key Discussion questions Timestamps for presentation content For a brief preview of this video, click link below.
VIDEO PREVIEW
Purchase Information
TWO PURCHASE OPTIONS: For single-user access and APA or NASP continuing education credit, click below. For multi-user access for a course, go to https://marketplace.unl.edu/buros/course-video-purchase.html ($100 for first video purchase, $80 for subsequent video purchases).

Valid for 21 days
Valid for 6 access attempts