Access to this resource requires purchase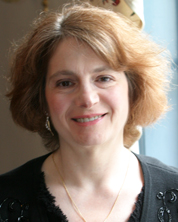 TITLE: Screening and Progress Monitoring Tools: Issues and Implications for Clinical and School Psychologists (54 min.) LEARNING OBJECTIVES: 1. Identify strengths and limitations of omnibus measures and progress monitoring tools for varied purposes such as screening, diagnosis, intervention selection/evaluation, and progress monitoring. 2. Describe commonalities and differences in the use of these tools in clinical and school settings. 3. List the considerations in the use of the data for varied purposes such as screening diagnosis, intervention selection/evaluation, and progress monitoring. ABSTRACT: Settings in which screening and progress measures are used vary as does the purpose of the assessment. School psychologists may use measures to determine the need for additional assessment, or in the case of an omnibus instrument, as an evaluation of social-emotional functioning that is required as part of eligibility evaluations. They also monitor the progress of interventions. Clinical psychologists use these same tools, although the emphasis is typically on diagnosis and intervention planning/evaluation. In this intermediate-level presentation, issues to consider when selecting a test such as sensitivity, reliability and validity will be examined across the different types of measures and settings/purposes. Measures such as the BASC-3 and the BASC-PM can be used for these varied purposes and will be used as cases in point. The examination of data and its interpretation for purposes such as special education eligibility, diagnosis, selection and planning treatment, and monitoring the progress of interventions will be addressed. USER RATINGS: 4.3 out of 5 STARS (8) BIOGRAPHY: Rosemary Flanagan received her doctoral degree in Clinical and School Psychology from Hofstra University. She served as a school psychologist for 18 years in school districts suburban to New York City. Dr. Flanagan is now a professor in the School Psychology Program at Touro College, having served as director, a position she also held at Adelphi University. She is a certified school psychologist and licensed psychologist; she has been in independent practice for over 25 years. She has reviewed for the Mental Measurements Yearbook since 2000, contributing 14 reviews in seven consecutive yearbooks, and was recognized as a Distinguished Reviewer in 2014. Dr. Flanagan holds board certification in school psychology from the American Board of Professional Psychology (ABPP) and has held leadership positions within the American Academy of School Psychology and the American Board of School Psychology, which are organizations under the ABPP umbrella. She is a Fellow of the American Psychological Association. Research and writing interests include social-emotional assessment psychological report writing, cognitive and behavioral therapy, and professional issues in school psychology. She has been the editor of The School Psychologist and serves on the editorial boards of Psychology in the Schools, Journal of School Psychology and the Journal of Rational Emotive and Cognitive Behavior Therapy. Buros Center for Testing is approved by the American Psychological Association (APA) and the National Association of School Psychologists (NASP) to sponsor continuing education for psychologists. Buros Center for Testing maintains responsibility for this program and its content. There is no known commercial support for this program. INSTRUCTIONAL SUPPLEMENTS PROVIDED WHEN PURCHASED FOR A COURSE: PowerPoint slides References/additional readings Comprehension quiz with answer key Discussion questions Timestamps for presentation content For a brief preview of this video, click link below.
VIDEO PREVIEW
Purchase Information
TWO PURCHASE OPTIONS: For single-user access and APA or NASP continuing education credit, click below. For multi-user access for a course, go to https://marketplace.unl.edu/buros/course-video-purchase.html ($100 for first video purchase, $80 for subsequent video purchases).

Valid for 21 days
Valid for 6 access attempts