Access to this resource requires purchase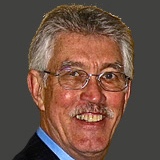 TITLE: Assessing the Validity of Test Scores (April 2010) APA CE or NASP CPD credit available (1 credit hour) LENGTH: 35 minutes ABSTRACT: Dr. Impara discusses the unitary view of validity and the ubiquity of contradicting perspectives within test reviews. He also addresses the importance of evidence-based evaluation of validity throughout the process of test construction, use, and interpretation and describes several different types of validity evidence used for this type of evaluation. LEARNING OBJECTIVES: 1. Define the unitary concept of validity. 2. Describe the different types of validity evidence. 3. Discuss validity in the context of test construction, use, and interpretation. BIOGRAPHY: Dr. Impara obtained his PhD in Educational Research and Testing from Florida State University in 1972. He taught at Virginia Tech from 1976-1992 before taking a position at the University of Nebraska - Lincoln, where he stayed until he retired in 2006. During his time at the University of Nebraska, he served as director of the Buros Institute of Assessment Consultation and Outreach, edited multiple Yearbooks, and was co-editor of Applied Measurement in Education. He was also very active in the National Council on Measurement Education, serving on the Board of Directors from 1995-1998 and as president from 2005-2006. In 1997, he co-chaired the Program Committee for Division D of the American Educational Research Association. In 2003, his UN-L workload was reduced to half time and he became one of the founders of Caveon, a test security company. He fully retired from University of Nebraska- Lincoln in 2006 and was awarded the honor of Professor Emeritus. In addition, Dr. Impara has directed state testing programs in Florida and Oregon and served as a consultant on test security and psychometric issues. He retired from Caveon in 2008 and now works as a part time psychometric consultant. He has authored approximately 200 publications in his career. For a brief preview of this video, please click on the "More Information" link below.
More Information
Purchase Information
To obtain APA CE or NASP CPD, you will be asked to complete a short quiz and program evaluation after viewing the video recording. Detailed instructions will be provided after purchase.

Valid for 21 days
Valid for 6 access attempts